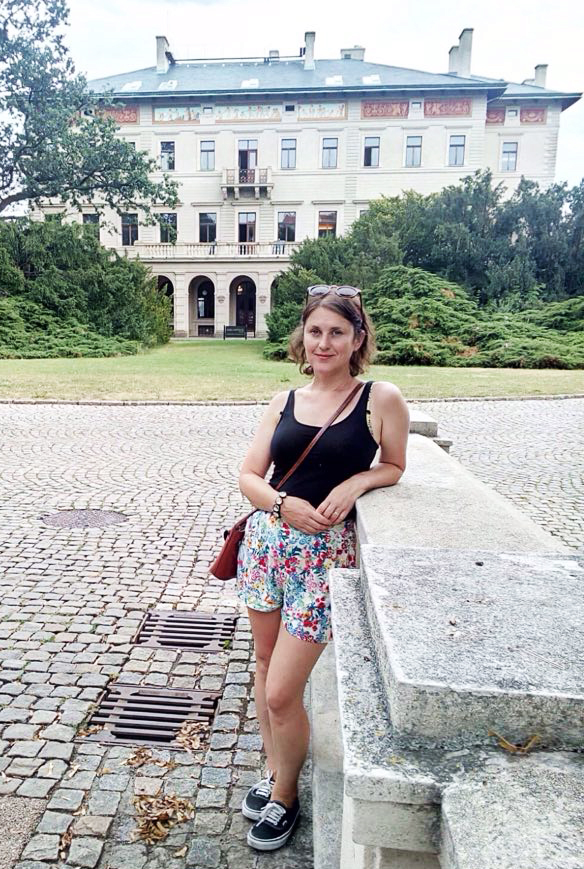 About me
Hello! I'm Natalie. After being born in Yorkshire and spending my formative years both there and in Teesside, I moved to the Czech Republic in 2007. Originally a Fashion graduate from Leeds Arts University, I later came to realise my real passion lies in illustration, design and my love of patterns, so I chose to invest in myself and retrained in Surface pattern design and illustration.
As somebody who is not a Czech native, living here in Prague I have a unique and somewhat unusually romantic view of the country, which manifests itself in my work. I am influenced by Czech and Moravian folklore, historical architecture, art nouveau style and moreover by aspects of nature, the birds and animals that I see in my surroundings and throughout the country. I am also a big fan of 1960s Czechoslovak interior design and retro things in general.
I use my inspiration to create original hand drawn illustrations and motifs, which are then built up into layered patterns, which can subsequently be used to decorate a variety of surfaces. 
Interested in licensing, commissions or collaborations? Please feel free to contact me – you can also view part of my portfolio here.
If you would like to purchase items featuring my work, please visit my online shop. 
Thanks for visiting! I hope you'll be back soon!
You can also follow me on Facebook and Instagram.